Lake Fishing Charters
Our season for fishing on Lake Michigan starts in early April and runs through the end of September. You will be on our 33' Wellcraft Coastal fishing for King Salmon, Coho Salmon, Steelhead, Brown Trout, and Lake Trout. This is a great opportunity to spend quality time with friends and family.
Charges
Lake Fishing Charters vary in length of time, they are either five hours or six hours, with the option to add an extra hour. We have morning trips, generally leaving at 6 am, and afternoon trips, generally leaving at 3:30 pm.
Pricing also varies depending upon the number of participants. Please Contact Us for availability and pricing.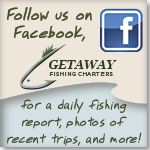 More?
Return to the Our Trips page.